Healthy Living - Excercise makes you healthy
Love Fitness Education's unique series of CORE 4 CPDs have been carefully designed in order to allow qualified and practising fitness professionals to develop their skills and progress within the industry. The courses within the CORE 4 range have each been developed with a clear route of progression in mind – each one complements and naturally leads onto the next.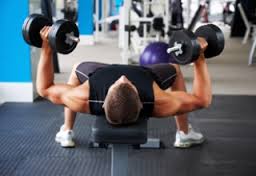 The CORE 4 programme is built around the aim of providing you with a full and in-depth understanding of both the theoretical and practical aspects of becoming a strength and conditioning coach and a movement specialist. We want to give you the best possible chance of succeeding in your chosen specialism.
As the first CPD in the CORE 4 series, our Movement Screening and Muscle Imbalance course will help you identify appropriate screening methods and understand exactly how and why muscle imbalances and movement dysfunctions can affect your clients' development. Delivered over 16 hours, we're proud to say that this CPD is exclusive to Love Fitness Education.
The second CPD in the CORE 4 series, Corrective Exercise Strategies provides you with the knowledge and skills you need to be able to implement postural and movement strategies in order to address your client's muscular imbalances and movement dysfunctions.
With a focus on developing athletic performance, Strength and Conditioning for Personal Trainers will encourage you to adopt appropriate Strength and Conditioning training techniques and implement them to enhance your clients' training regimes. The final CPD in the series, High Performance Programme Design will help you to optimise your training methods by applying a more scientific approach.